What is a no-code platform?
How often do you see the profession of a programmer at the top of the list of highly paid industries? Maybe you even thought about mastering knowledge in this field. But it is more challenging than it seems, and it is difficult to find time to acquire a new profession. The world does not stand still. It is now possible to create an application for business without coding. This does not mean that the profession of a developer will be under threat of extinction. It will automate the workflows of companies and programming departments, which are usually busy with more complex tasks. Read on and find out more.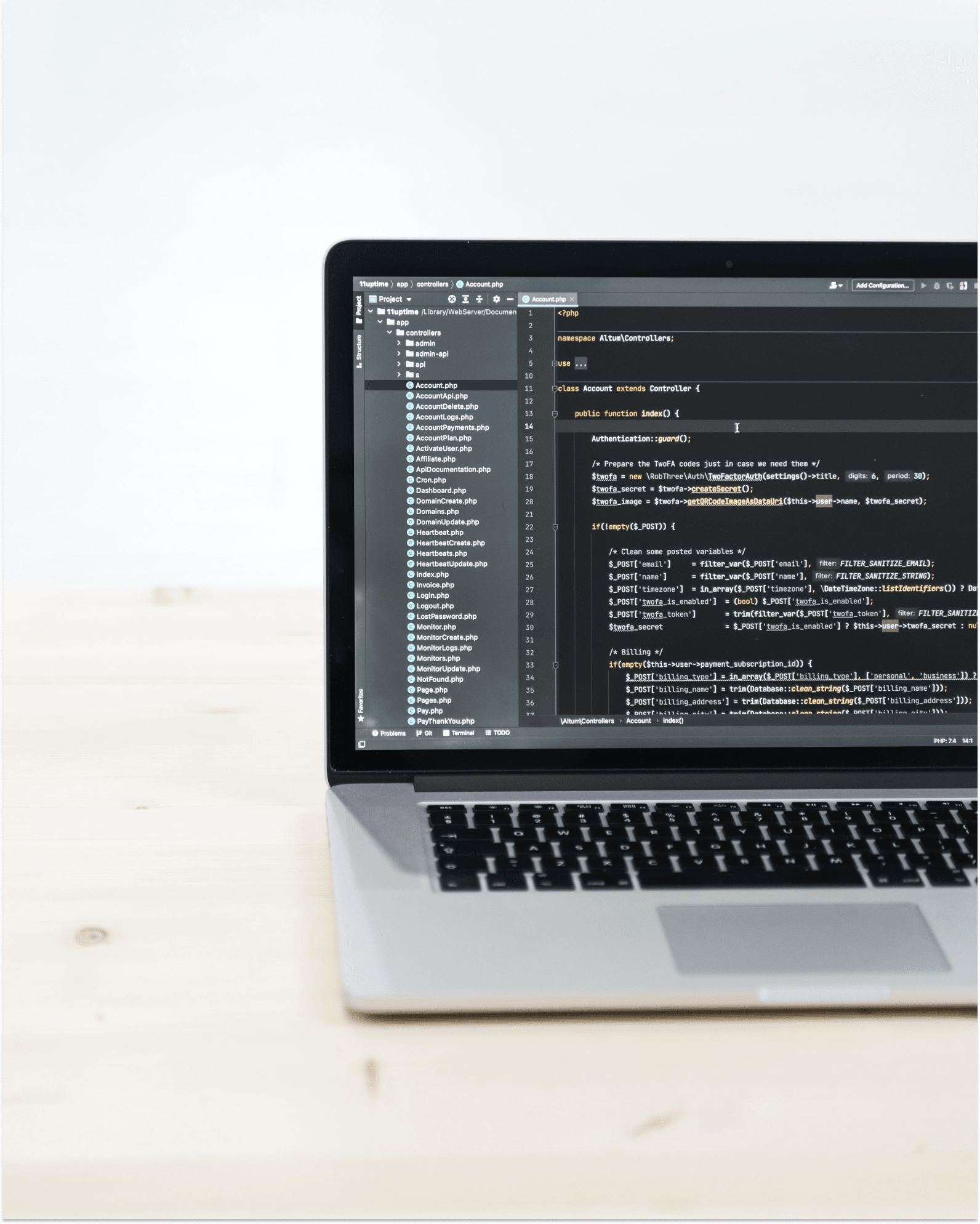 But first - a definition!
No code platform is a tool adopted by enterprises that makes it possible to create software without writing code. It empowers non-programmer employees to provide the company with software tools easily. No code platform is the best solution for users without experience and knowledge of programming languages such as Java, PHP or C++, and others. No-code's principle is simply to adapt ready-made parts by arranging them in the way you need. It's like Lego. The set has many parts of different shapes. From them, you can make not only what is shown on the box, but also what you want. Based on your own needs and functions provided by the environment, you can make applications convenient for further work. The platform interface is presented in graphical form instead of programming code.
Imagine stairs: it`s like you should go up stair-by-stair to be on the needed floor. You can't be right at the top without going through the path, right? The first step is beginning to get your work done. The peak is the end of the project. When the employee finds himself there - his efforts acquire a tangible and concrete result. You need to take smaller steps to complete the big, long task of climbing stairs. Let`s look at the picture below, which shows the example visually.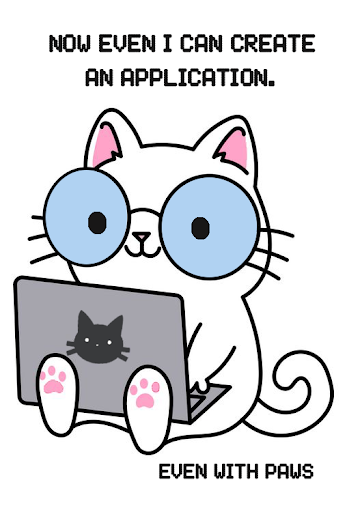 So, what exactly can be created within such a system?
1. Automated mailing. For example, a certain system requires the automated sending of letters, let's say, about some event. The user will submit a list of recipients and a template. No code platform by Ixord will spread the information among the chosen people.
2. Collection of data, which can then be downloaded and used.
3. Creating bots is another task that a no-code platform can handle.
4. Automation of integrations.
5. Organization of business processes (with two-way data synchronization). Let's assume the following case: if there is a process that needs to be performed not by the company's resources, but, for example, by an external team. But the work has to be done according to specific rules. Then you can make a business workflow process, configure the integration, and implement it.
You can learn more about the workflow process in our article
Is programming without code even possible?
In fact, it is impossible to create custom-written software without code. But it is prepared in advance by experienced specialists for further use. The models that the future application will consist of were created to make programming accessible for businesses and fast.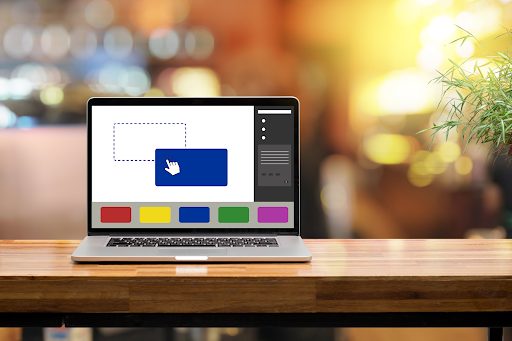 What to choose: low-code or no-code?
These concepts, as well as their names, cannot be considered interchangeable. That is why it is important to understand the difference and determine in advance which tasks will rely on one of these platforms. If no-code completely excludes the process of writing code by the user, then the low-code is arranged slightly differently. An employee without special skills can follow the steps in creating an application, but will not get to the final result on his own. Such a scheme also greatly facilitates the work but requires the involvement of a programmer in the final stages. Therefore, when choosing a platform for business, the company should answer why it is needed, and what problems it will solve.
Benefits and downsides
To begin with, let's consider some benefits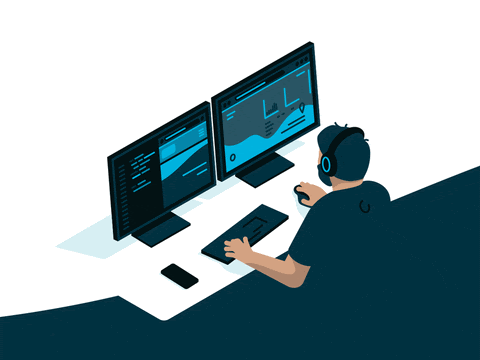 1. Accessibility of mastering
Due to the ease of use, anyone from the company can join the software development. Mastering such a platform requires little time, knowledge, and effort. By choosing a no-code platform by Ixord, you will receive access to consultations and support throughout the cooperation.
2. Reducing the load
If your company already has a programming department, its employees most likely have enough serious tasks that require a lot of attention. Simpler tasks of developing applications that can be built in a no-code platform can be delegated to non-technical employees. This will take away a piece of additional work from programming specialists, return the focus to more complex tasks, and save their time and effort.
3. Significant cost savings
If the company does not have full-time or hired freelance workers, do not rush. Evaluate the fact that a qualified code writer or software development agency are expensive for the business. Besides, when working with the no-code system by Ixord, you can pay per use (number of active sessions).
4. Unique application that suits only your company
Create unique software that suits only you, meets all your requirements and needs. After all, popular off-the-shelf software is good and often convenient, but sometimes lacks some important features for business. It's like choosing a suit. Of course, you can choose a perfectly tailored and high-quality suit that will optimally fit your figure. But the sleeve would be a little longer or a couple of centimeters narrower. When you order individual tailoring, all parameters are perfectly calculated, and the suit complements the person. So, the software also complements the company, if it is created specifically for it.
5. The possibility of constant easy adaptation
The created applications and capabilities may become outdated with time and business development. It will be difficult to change the code, but the no-code platform provides the ability to adjust the environment again and again. Already interested in how it works in practice?
Click to try the free version
Downsides
It should be noted that the platform also has certain downsides and is not suitable for every business.
1. Provides limited options
As part of working with the platform, users are provided with functions and prepared models. But the possibilities depend on the number of such built-in models and ways to adjust them to your needs.
Going back to Lego constructors, the set has a certain amount of parts. Therefore, it is not possible to build something more than the number and shape of parts. Make sure that the "set of parts", i.e. the functions of the platform will be enough for your company.
So, applications created with no-code are more flexible than ready-made software. And at the same time, no-code is less flexible than applications written by a programmer personally for your business.
2. Dependence from the owner of the platform
When working with no-code, you may find yourself in a specific dependence on the platform owner. If his service is hacked, if it becomes unavailable or damaged, your application may suffer as well. This can affect you in different ways: interference with the personal data of your company, temporary inaccessibility to the software you developed, etc.
Before trusting a particular platform, find out all the details, and make sure that your data will be protected from vulnerability as best as possible.
3. Complications of data storage
Applications developed within a particular no-code platform may have poor integration with external systems. Such shortcomings impair the ability to save and output data.
Again, you need to know in advance the terms of use of the platform and its capabilities.
Any business solutions have its advantages and disadvantages. The task of owners is to match their needs with the methods of solving problems/improving work. The optimal match of demand and offer is always the best. After all, there is no universal magic wand that will help to avoid all problems.
Who may benefit from using a no-code platform?
Businesses that adhere to Agile principles
Startups (to enter the market quickly, at minimal cost with a small team)
Businesses with limited resources
There are a large number of different businesses that can potentially optimize their work processes thanks to the facilitated creation of unique software.
Just make sure that your ambitions fit this method!
Did you find this article helpful?